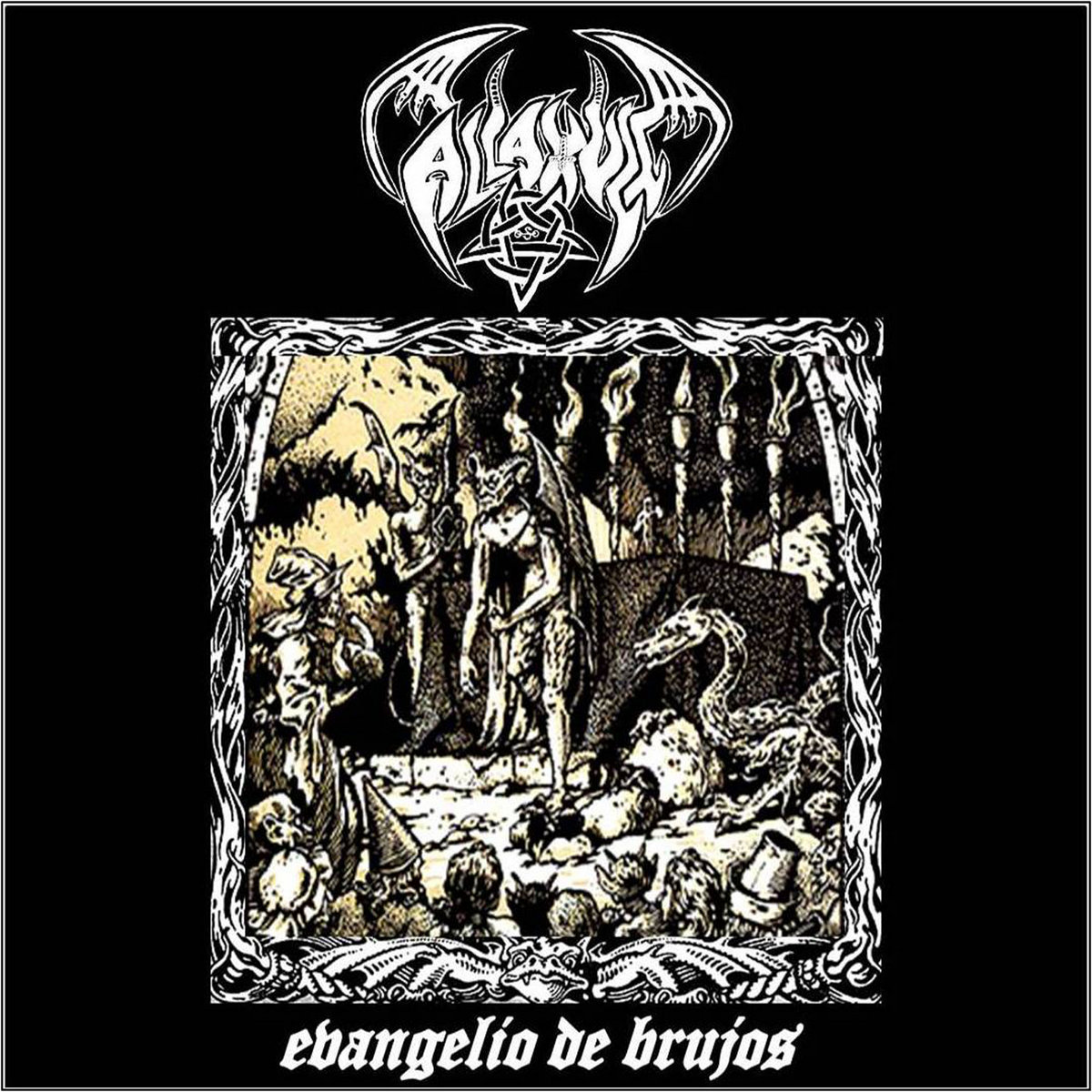 Artist: Allaxull
Release Title: Evangelio de brujos
Year: 2016
Label: Sepulchral Silence Records
Genre: Raw Black Metal
Tracklisting:
1.
Introducción al ocultismo
2.
Evangelio de brujos
3.
Satanismo, locura y profanación
4.
Ascenso del infierno
5.
El último ángel
6.
Cruzando el aqueronte
7.
Ídem de Destrucción
8.
Goecia
9.
Noveno círculo
A rather long-running name in Mexican black metal, Allaxull is also one of the most enigmatic bands in the genre with very little activity and even less musical output in their career that spans back to the late 90s. The debut effort from the group, released July 3, 2016 from digital-label Sepulchral Silence, offers a steady dose of frantic and raw-sounding black metal.
From the onset here this one is made pretty much like a traditional old-school black metal effort. Short and to-the-point tremolo riffing is usually found here as the predominant style which is usually affixed with celestial noodling that offers up a stylish vibe over the raw compositions and ventures quite close to Middle Eastern melodies at times. That melodic influx also concerns the remaining rhythms of the music giving it a rather simple melodic pace that carries on for the majority of the tracks while also allowing it to generate a far more chaotic bent at times with the burst into frenzied chaotic riffing patterns that rumble along at pretty dexterous and dynamic patterns across the two distinct sections of the album. It's a great sign of distinct and varied writing styles here in that there's a clear set-up in the first half here to focus on quick and shorter tracks while the second half is much more involved with longer epics than before allowing for more involved and dexterous rhythms throughout which is especially enjoyable given the raw production edge to this. That in itself is the album's single biggest stumbling block throughout here as there's very little about the production of this one as it gives the appearance of being one level above a garage-rehearsal sound with weak drumming and buzzing guitars while the screechy vocals go over the top of it all. It's enough that the album suffers a little from this, but not so much for the intensity of the writing.
Though there's a somewhat detrimental flaw running along throughout here, there's more than enough here to like elsewhere in the album that this lone flaw might not even matter all that much, making this a solid choice for fans of the gravelly undercooked style of raw black metal or the scene in general.
Score: 79.100
Does it sound good? Order it from here:
http://sepulchralsilencerecords.bandcamp.com/album/evangelio-de-brujos